View larger
This product is temporarily out of stock
Warning: Last items in stock!
Stock expected on: 16/08/2018
Hemp Oil Drops 500mg CBD (Cannabidiol) (5%) 10ml
More info
uHemp Hemp Oil Drops 500mg CBD (Cannabidiol) (5%) 10m
Raw hemp oil with naturally occurring CBDV, CBG, CBC & Terpenoids
Full spectrum plant extract
Pharmaceutical quality | HPLC Lab tested | CAS Number: 13956-29-1
500mg CBD Cannabidiol
10ml (0.338 fl oz)
- Vegan certified
- 100% natural
- Gluten free
- No additives
uHemp CBD extract is produced from organically grown Hemp Cannabis Sativa in the EU using CO2 extraction under the supervision of PhD scientists.

We want to share our love for Hemp and CBD, we believe in honesty and abundance, let nature guide you. Try one of the worlds highest quality CBD extract.

In 2016 uHemp have begun to provide CBD to the general public due to the increased public awareness of CBD health benefits. uHemp is now utilised by over 30% of worldwide CBD & Hemp distributors.

uHemp is the first official VEGAN certified CBD producer in the world. The V-Label is an internationally recognised, registered symbol for labelling vegan and vegetarian products and services. For consumers, it is a simple and reliable guide to help them when they are shopping. With the V-Label, companies promote transparency and clarity.

What's the difference between uHemp CBD and Hempture CBD?

The uHemp CBD oil differs to Hempture oil in that its put through some extra filtration that removes some of the grainy plant material, what is left is still a full spectrum very high quality oil but with a much milder taste and more of a golden look, so it appeals to many people who sometimes didn't like the strong hempy taste of our standard Hempture oil.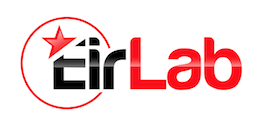 Data sheet
Reviews
(1)
7 other products in the same category:
Customers who bought this product also bought:
CBD Oil Drops 300mg CBD (3%) 10ml

Hemp ointment, for all-day treatment of an...

Body skin lotion for a full-time treatment of...
CBD Store.ie

At CBD Store Ireland we offer a wide selection of hemp and CBD (Cannabidiol) products. Choose from CBD oils & extracts, hemp tea, e-liquids with CBD, but also hemp food such as hemp flour, hemp seed oil, hemp pasta, proteins and more. Discover our range of hemp cosmetics - for normal, dry and oily skin, as well as specialistic dermocosmetics for problematic skin (eczema, atopy, psoriasis).

Why us?
✔ Fast delivery from only €4.99 ✔ 14 days refund policy ✔ Based & Registered in Ireland
© 2018 CBDStore.ie | Registered VAT no. IE1613240V