Hempture Hemp CBD Extract Oil 30,000mg 1000ml
Save by buying in bulk!

Are you using CBD oil regularly? Hempture 30,000mg CBD might be ideal for you.
With extra large size of 1L this product is equivalent to 100x 10ml bottles.
Much lower price of €13 per 10ml compared to €34 for Hempture 10ml bottle on its own.
---
Organic hemp oil with naturally occurring CBDV, CBG, CBC & Terpenoids
Pharmaceutical quality | Lab tested

30,000mg Pure CBD Cannabidiol
1000ml (1L)
2000 servings per bottle
- Vegan
- Natural
- Gluten free
- Organic
- Heated (decarboxylated)
---
The extracts produced by Hempture are grown in Ireland & the EU without the use of any pesticides and herbicides. Our strict organic production allows our CBD oil to be of the highest quality and that is a guaranteed fact.
Store away from heat.
Refrigerate after opening. Shake before use
Percentage daily values based on a 2,000 calorie diet.
*Daily value(DV) not established
Per serving % DV:
Hemp oil(seed and stalk) *
Comprising Cannabidiol) (CBD) 15mg *
Cholesterol 0g – 0%
Sodium 0g – 0%
Total Carbohydrates 0g – 0%
Protein 0g – 0%
Warning: This product may contain trace amounts of THC of less than 0.2%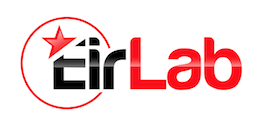 Hempture are the oldest independent provider of LEGALLY GROWN ORGANIC HEMP CBD in Ireland. Our CBD isolate is produced in a laboratory premises that is HACCP & GMP compliant, In addition we are proud to say the CBD crystal production line is currently in the process of ISO9001 certification!