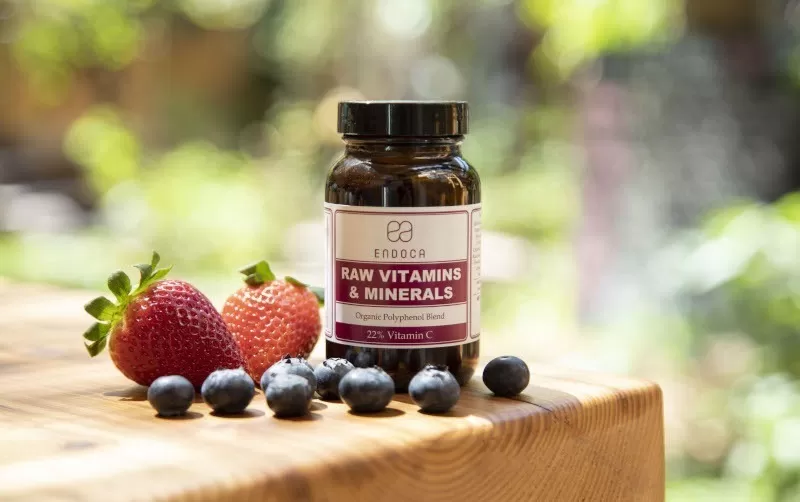 ✔ Supports a healthy balanced diet
✔ No synthetic vitamins
✔ Rich in antioxidants & vitamin C
✔ Supports the immune system & natural defenses
✔ Helps boost natural energy & reduces fatigue
✔ Suitable for vegetarians and vegans
✔ Enhances sweet dishes


INFORMATION

Revolutionary formula combines the power of polyphenol-rich superfruits with natural fat-burning ingredients. Endoca's Raw Vitamins and Minerals help your body maintain higher energy levels, better digestion, and healthier-looking skin.

It contains 30% vitamin C with the remaining 70% being comprised of vitamins, minerals, co-factors, co-nutrients, bioflavonoids, and polyphenols. All these molecules help the body to absorb the vitamins and unlock your true genetic potential thus biohacking your body to be the best version of yourself.

A unique blend of ingredients specially formulated to aid the body's absorption of vitamin C more effectively. Our 100% natural extract is sustainably produced and eco-friendly.