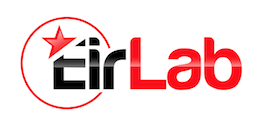 Eirlab Coronagel Alcohol Hand Sanitizer Gel with CBD 50ml
Developed in direct response to the Coronavirus / COVID-19
IIHA APPROVED in Ireland and EU.
Compliant with CDC guidelines.
An advanced extra level of protection.
Alcohol based formulation for the rapid disinfection of physically clean hands.
Suitable for use in hospital wards, theatres and healthcare settings.
Effective against yeasts, mycobacteria and bacteria.
Nice fresh feeling on skin.
Contains skin friendly ingredients.
Low viscosity formulation, leaves no sticky residue.
Long lasting.


Active ingredients:
Isopropyl Alcohol 70%, Cannabidiol(CBD), Beta- Caryophyllene, Canabigerol(CBG), Eucalyptus essential oil, Rosemary essential oil, Tea Tree essential oil, Lavender essential oil & Aloe vera.


SHAKE WELL BEFORE USE
For external use only
Avoid contact with eyes
Keep out of reach of children
Flammable: keep away from flame and heat.